ONE NEW MAN
MEMBERSHIP
Online Courses, Resources, and Community
Discover More About the Jewish Roots of Your Faith
sign up today
ARE YOU WANTING TO UNDERSTAND…
the depth of your covenant relationship with God and bring to life the fullness of your salvation imparted to you through Yeshua—Jesus Christ?
With a One New Man Membership Account you can discover more about your covenant relationship with God through…
Video-Based
Courses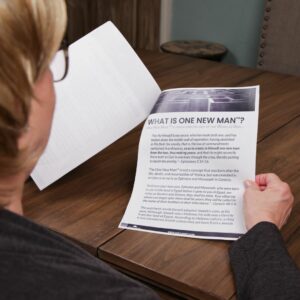 Digital Resource
Library
Archived Sermons
and Services
AND SO MUCH MORE!
sign up today
*Your membership account will contain an archive of all 2022's resources mentioned above as well as everything produced moving forward.
All new episodes will be added weekly PLUS premium members will receive a new video-based 3-part series monthly.
GET ACCESS TO COURSES, PROPHETIC WORDS,
PRAYERS, AND MORE ABOUT…
ONE NEW MAN
JEWISH ROOTS
COURTS OF HEAVEN
COVENANT RELATIONSHIP
3 STRANDED CORD
FEASTS OF THE LORD
sign up today
A.C.T. NOW!
APPLY
---
Apply the Word
of God to
your daily life.
CHANGE
---
Change your habits
and patterns to
align with His
TRANSFORM
---
Be transformed
into the image of
Jesus.
GET AN ACCOUNT TODAY
Starter Membership
FREE
For A Lifetime
Want more out of your membership?
Try our Premium Accounts
Full Access to the My Resource Library
One New Man 3-Part Series
Full Access to all archived Shabbat services,
Full Access to all archived Prophetic Pieces
Full Access to all archived Ancient Principles
Full Access to all archived special events and feasts
sign up today
Premium Membership
$20/month
Billed Annually $200
That's 2 months FREE when you sign up annually
All items in free access PLUS
Jewish Roots 3-Part Series
Biblical Finance 3-Part Series
3 Stranded Cord 3-Part Series
Courts of Heaven 3-Part Series
Passover 3-Part Series
Access to the once-a-month new 3-part series
Access to a community forum to talk with others
start 3-month free trial
WE ARE EXCITED TO BE ON THIS JOURNEY WITH YOU.
God has so much to reveal to you. Allow His Spirit to teach you as you receive His
great and precious promises written in His Word.